Services
Corporate Video Presentations
If you are planning a corporate, promotional or training video, Matt Kelly
Productions can offer you the complete package which will address all your needs. Ours is a "Client-First" service offering "Quality Only" products through our imaginative time and budget management process.
As a first step you will be invited to view samples of our work in any chosen field.

Then following a meeting to determine your precise needs, we will provide you with an outline draft on how we would approach your project and the estimated costs involved.

When you formally instruct us to proceed with your project, only then will payment for our services kick-in.

We will then design a draft customer-friendly script for you to edit as you please. All these edits can be made by e-mail so you don't even have to leave your office.

With an agreed script, we then organise the "Shoot". No need for you to worry about techno-talk or 'takes', that's our job. We manage the entire process viz. the Who, Where, What and When.

The voice over or presenter can bring your video presentation to another level of professionalism and we can make all the arrangements for securing the services of some of the best voices and presenters in the industry.

Then comes editing; a technical and time-consuming operation. The agreed script is brought to life in the edit suite. Any minor changes you require can be easily made at this stage and we then supply you with a complete draft copy for final approval.

Draft edits will be sent to you via email for approval before the final draft is agreed.
Programme Delivery
When you have finalised your programme we will deliver it to you ready for posting on websites or social media platforms
Our goal is to make your project decisive and uncomplicated and to ensure that the final product is what YOU REQUIRED and not what WE ENVISAGED. We apply the highest standards in the control and management of all our operations.
Production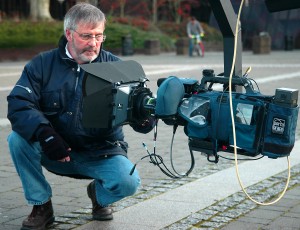 Matt Kelly Productions provides quality-only products through the employment of experienced contract professionals for camera, sound, autocue and jib operators as well as reporters, editors, producers and directors – all proven professionals in their respective fields. We can shoot on both standard definition and also full High Definition. We cal also shoot and edit in both PAL and NTSC formats.
Drone Footage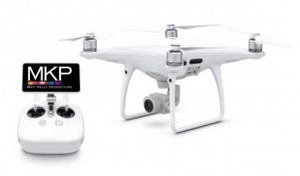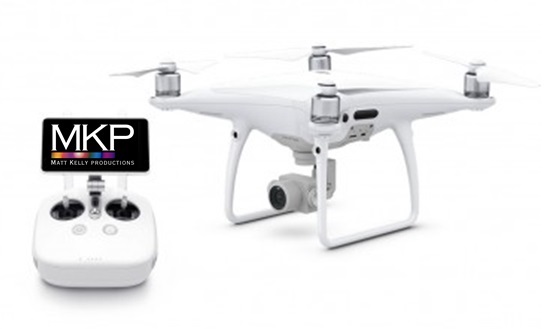 Fully trained and registered drone operators will give you aerial footage that will significantly add to the professional look of your presentation. As part of the service, we arrange all the IAA flight permissions and flight insurance.
Post-Production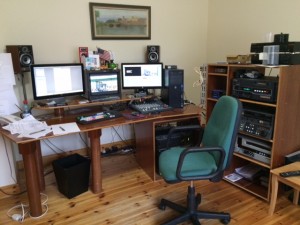 In addition an AVID Media Composer edit system lies at the heart of our post-production facility in Limerick. We have two AVID edit suites with V/O recording facilities and we also have a mobile AVID Media Composer laptop edit suite.
We have invested heavily in new state-of-the-art digital technology which brings us the superb speed and reliability the non-linear editing technology – right at your fingertips.
MKP MEDIA TRAINING UNIT

With a strong background in education both at second and third level, we are able to deliver top class media training programmes for individuals, companies and educational institutions. Marian has an honours Masters degree in Journalism along with many years of experience working in the broadcast industry. Likewise, Matt holds an honours Masters degree in Educational Mentoring along with BBC/Circom certification for Training the Trainers. Whether it is making news stories, television features, documentaries, scripting, presenting or interview techniques, MKP can provide the customised training to suit your needs.
HEALTH & SAFE
TY
Matt Kelly Productions meets all its statutory requirements under the Safety, Health and Welfare at Work Act 1989 and regulations arising there from, including safe place of work, safe systems of work and competent staff etc. Employees must work in a safe manner within the recognised standards and use proper tools and equipment to safely meet the task(s) at hand. A full Risk Assessment statement is available on request.
CONTACT US NOW FOR MORE INFORMATION
marian@mkptv.ie
matt@mkptv.ie